Welcome back for another look at more projects with my latest from Papertrey Ink! Thank you all so much for all your sweet comments on the Papertrey Ink blog! Reading your positive words and excitement about Sending You Comfort, means the world! I am also happy to know that what I am needing for my own card-making is exactly what you are searching for as well! I could just hug you all!
Once again on this card, I used the lined leaf image. Its my favorite. :D I embossed the image with gold powder. This can be a little tricky on dark cardstock. The key is using an embossing pouch of some kind before stamping. By applying a powder-filled pouch to the surface of your cardstock, it helps eliminate stray embossing powder from places you do not want it. They are reasonably priced and never go bad. You can't say that for very many supplies! Links to one are down below at the bottom of my post.
All the images were stamped before I applied the embossing powder as well. When you use a watermark or embossing ink pad, the medium stays wet for quite some time, allowing you the chance to work. And on dark cardstock like this, you can easily see where you have stamped previously.
Along with the sentiment and leaves from Sending You Comfort, I mixed in my stamp set released in the summer, Bold Basics. This diamond image from Bold Basics works with just about any image from any set! It is clean, modern, classy, and highlights your words beautifully.
Oh, look, more of the leaf image. I told you, I can't get enough of it! :D This time I stamped it and covered it with Perfect Pearls. The shimmer on the dark cardstock is elegant.
On this card, you can also see the sentiment with "our" in it. So many of you requested having sentiments with "we" and "our" to add to your collection. I am thrilled reading your comments about how you love that feature!
The leaves were stamped with Perfect Medium (it grabs the Perfect Pearls so much better than any other ink, in my experience) on a panel of cardstock. That way, if I did mess it up, I didn't ruin the entire card. Anyone else have those fears?
A thin strip of copper cardstock was added along the edge to bring out the shine.
Its tough to photograph the shine well, especially with waning sunlight...so, I am planning on sharing this card with a video on Instagram, in my stories. Pop on over and visit me! @kimberlystamps.
Sincerely Yours,
Supplies for Sending You Love
List will be updated when products are available on September 15.
Affiliate links used.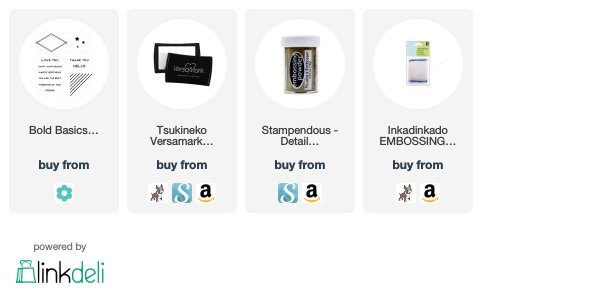 Supplies for Our Hearts
List will be updated when products are available September 15.
Affiliate links used.